Gift For A New Born? New Pampers Baby-Dry, Hands Down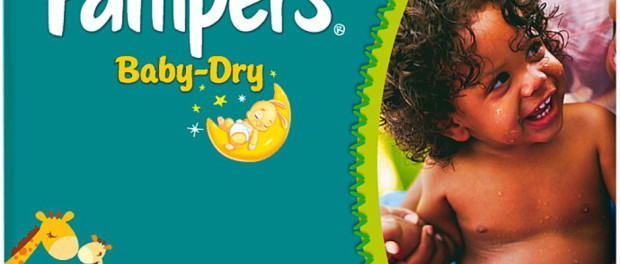 Did I miss the memo? Yes … No … Maybe … I don't know. Can you repeat the question?
As I was going about my daily activities, I made an observation. An observation I am sure you too have made and probably did not give it any attention. There are many pregnant women out there. I say many because I can't recall a time when I saw as many 'bumps' in such a short duration. Closer home, my friends are the new mothers and fathers in the block. My social media feed is also up to date with the happenings on the streets. Posts and pictures of new borns and/or bumps have flooded my timeline.
I was brought up well (IMO) and I know when a friend ushers in a new baby, it is tradition to go see the baby. It is bad manners to go see the baby empty handed so it is advisable to buy something. Choosing gifts has never been my Tharaka Nithi. I however know one should buy something the baby will use. According to experts who choose to remain anonymous, clothes are always a right choice. My analytical brain differs. The parent(s) must have shopped and others must have delivered the same as gifts. I remember when my nephew was tiny so many years ago, he did not even get to wear some clothes. Others were forgotten, others he had outgrown. I wanted to get something that made a difference, so I went through the timeline shopping for ideas on the ideal gift. My heart was inclined towards diapers but my head had a but … I see parents venting especially online on how some brands affect the baby. So unless you ask (which will kill the element of surprise) getting the wrong diaper is like going to a hospital to donate the wrong blood group. It never ends up well.
Just when I was about to give up I came across a post by THE KENYAN MOM about the NEW and IMPROVED pampers. The guys at pampers heard the cries of mothers and came up with a product which addressed their concerns spot on. From what I read, I am sure a baby who uses the new and imporved pampers would feel the difference and the parents would notice the difference. I mean, the diaper from Pampers has stretchy side which adapt to baby's position, 4 dryness layers which keep the baby dry for much longer, the softness what's not to love?
I made my way to a supermarket to check out if the new and improved pampers had hit the shelves. It would be sad exposing the little one to a slice of heaven yet the parent can't sustain it. The new and improved pampers are on the shelves in different sizes and retailing at awesome prices.
I now know what to get my friends. I am sure you too know someone who got a baby and my choice seems ideal. Feel free to borrow. Now let me go make a baby happy with pampers as I set the BAR (find x)