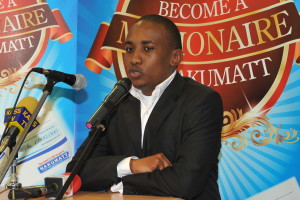 Evans Muriu is an Entrepreneur, an Ambassador Business Consultant, Analyst and Philanthropist with an accounting background from Strathmore University and brand communication and Advertising professional certified by an International Advertising School endorsed by Advertising Practitioners Association (APA), the association of public relations and communication management firms (APreCom) and Chartered Institute of Marketing (CIM). He has over 8 years experience in Project Management, with specific concentration on youth and development, driven by his passion for enabling the youth in Kenya. He is also a mentor and a career counsellor, both at the individual and institution level.
Evans has ventured into the Car industry where his firm (Vance Motors) sells cars and offers transport services. In addition, he has also set up a business consulting firm (Vance Consult) where structures and strategies are formulated to help brands achieve desired results with resources within their reach, budget notwithstanding.
To give back to the society, Evans founded Kuna Vijana an initiative that seeks to empower the youth socially and economically to make them independent and responsible citizens by using but not limited to talent. Through Kuna Vijana, Evans founded Wanadamu an initiative that seeks to bridge the gap between those in need of blood and blood donors. Ten weeks after Wanadamu was founded, the initiative earned Evans the Innovations Award 2011 through the Spread the Love initiative.
Evans aims to retire soon to focus on philanthropic and investment engagements on full time basis.